What's the first thing that comes to mind when you're talking about a great pickup truck? Is it power and performance? Maybe ruggedness and versatility? What about family friendliness?
We're willing to bet that last one might not loom as large on your radar. And why would it? Of all the things that trucks do well, being a car for the whole family often isn't one of them. Automakers tend to focus their attention elsewhere.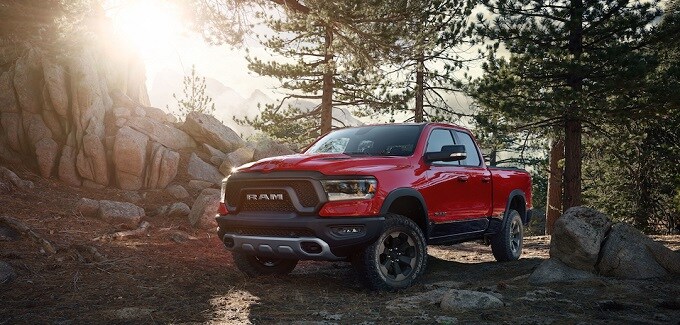 The 2019 Ram 1500 is different. Redesigned for the coming year, the new Ram 1500 won't just offer fresh looks and more power. It also delivers comfortable interior and features that make it the perfect vehicle for the whole family.
If you don't believe us, just ask the Greater Atlanta Automotive Media Association. The group hosts an annual Family Car Challenge designed to test and compare the family-friendliness of the various vehicles available on the market. Out of all the contenders that weighed in this year, the 2019 Ram 1500 came out on top.
"Our members were impressed with Ram 1500's combination of technology, functionality, drivability and family-friendly features," said GAAMA president Daryl Kiian. "It's only fitting that the all-new 2019 Ram 1500 won our top overall award given how the 2019 Ram 1500 is loaded with well-thought-out features that are important to families: segment-leading fuel efficiency, impressive ride quality, clever storage solutions and a comprehensive infotainment system."
If you're that driver who's been searching for a truck that offers more than just raw performance, the new Ram 1500 might be just what you're looking for. Find out by visiting us at Dependable Dodge in Canoga Park, CA. Our friendly sales team would be happy to field your questions and show you the options in our new vehicle inventory.